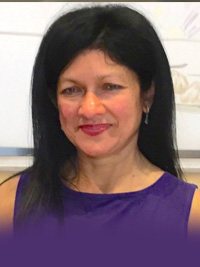 Specialist Uropathologist
Prof HemamaliSamaratunga is an internationally recognized uropathologist with extensive experience in genitourinary pathology.
She provides consultation advice on genitourinary pathology locally and nationally.
Ongoing Development
Dr Samaratunga is the secretary of the International Society of Urological Pathology (ISUP).
She is currently the convener of the Uropathology Companion Meetings of the Australasian division of the International Academy of Pathology after serving as International Councillor for Australia and Oceania from 2006 to 2015.
She has delivered over 100 invited lectures on genitourinary pathology, locally, nationally, and internationally including the USA, Canada, Greece, Italy, Spain, Sri Lanka, India, Taiwan, Singapore, South Africa, Korea, UK, Sweden, and Thailand.
Recently, she was a representative of the Expert Groups formulating structured reporting protocols for the Royal College Pathologists of Australasia on kidney, testis and prostate cancer and chairperson of the structured reporting protocol for bladder cancer.
She was the convener and moderator of the annual ISUP companion meeting in conjunction with the United States and Canadian Academy of Pathology meeting in the USA from 2013 to 2015.
International Society of Urological Pathology (ISUP) conference participation in:
Prostate cancer quantification - the influence of tumour extent measurements and other pathological findings in active surveillance protocols - 2014, co-leader
Prostate cancer grading - 2014
Handling and staging of kidney cancer - 2012
Handling and reporting of radical prostatectomy specimens - 2009
Gleason grading of prostatic carcinoma - 2005
Professional Guidance
She participated in the 2015 revision of the WHO tumour classification in Zurich, Switzerland (4th edition) as a member, prostate tumour panel.
Research
She has ongoing research interests in
Prostate cancer
Kidney cancer, and
Bladder cancer
International research collaborators include groups from the USA, New Zealand, Sweden, and France.
Publications
Prof Samaratunga is the author of over 120 scientific articles in National and International peer-reviewed journals.
She is an editorial board member of the journals
Pathology,
Analytical and Quantitative Histology and Cytology,
Open Access Journal of Urology and
The Turkish Journal of Pathology
Dr Samaratunga was a contributor to the 2004 and 2015 World Health Organization(WHO) books on Classification of Tumours: Pathology and Genetics of Tumours of the Urinary and Male Reproductive System.
She also reviews for over 10 medical journals including:
Journal of Urology,
Histopathology,
Human Pathology,
Urology,
Expert Review of Anti-cancer Therapy,
World Journal of Surgical Oncology,
Scandinavian Journal of Urology,
Open Access Journal of Urology and
International Brazilian Journal of Urology.